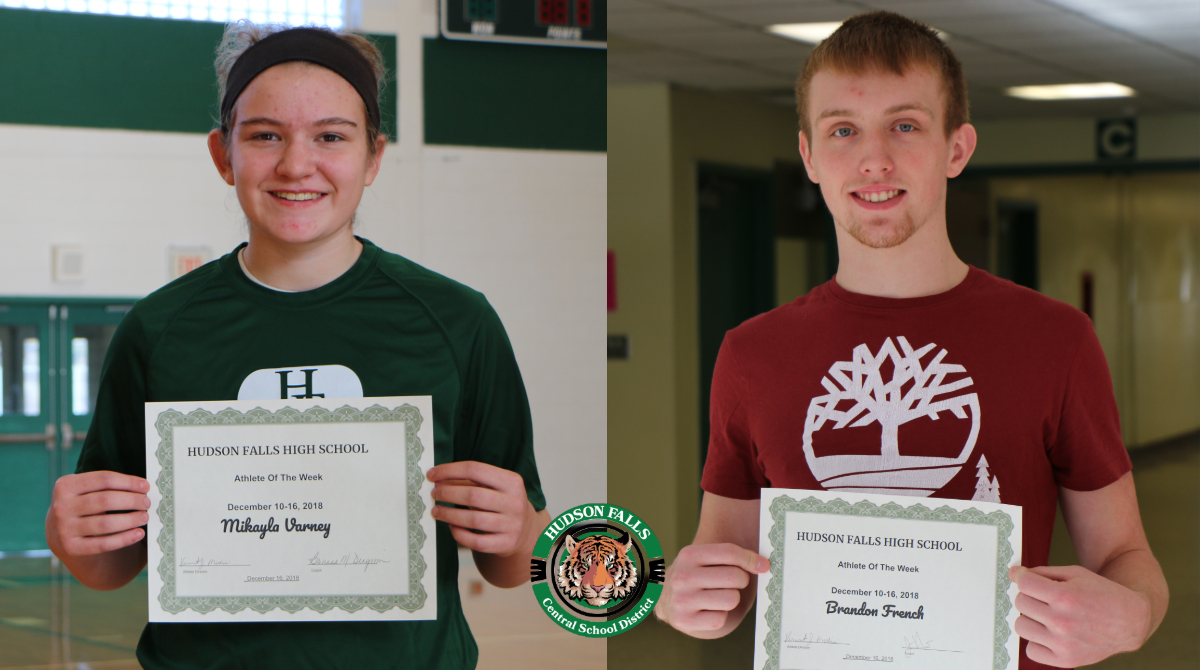 This week we honor two students who excel in both athletics and their studies, including one who is continuing his career in sports after he heaves Hudson Falls.
Our first honoree is Brandon French. The senior swimmer recently committed to swim at Division 2 Notre Dame College in Ohio. His coach Joe Hart says in the first home meet of the season Brandon was able to qualify for sectionals in the 50, 100 and 200 freestyle events.
Out of the pool, Brandon currently has an A average across all his classes. He's also trying to give back.
"He also helps out with our modified program helping them with the various aspects of the sport," said Coach Joe Hart. "He is a great leader and a great role model for younger athletes."
Our second honoree is Mikayla Varney. The Junior plays for our varsity basketball team, and was nominated by her coach Brianna Dingmon for her play in a game against Scotia-Glenville.
Coach Dingmon said Mikayla scored 18 points in her season high and brought energy to the defensive end as well.
"She stepped up and kept her team in the game with her shooting, drives to the hoop and making some fantastic plays on defense," said Coach Brianna Dingmon. "Her productivity in the game is a direct result of her work ethic in practice."
Off the court, Mikayla was recently honored as LOTE student of the quarter for her contributions to her classes.
Congratulations to both of this week's winners!