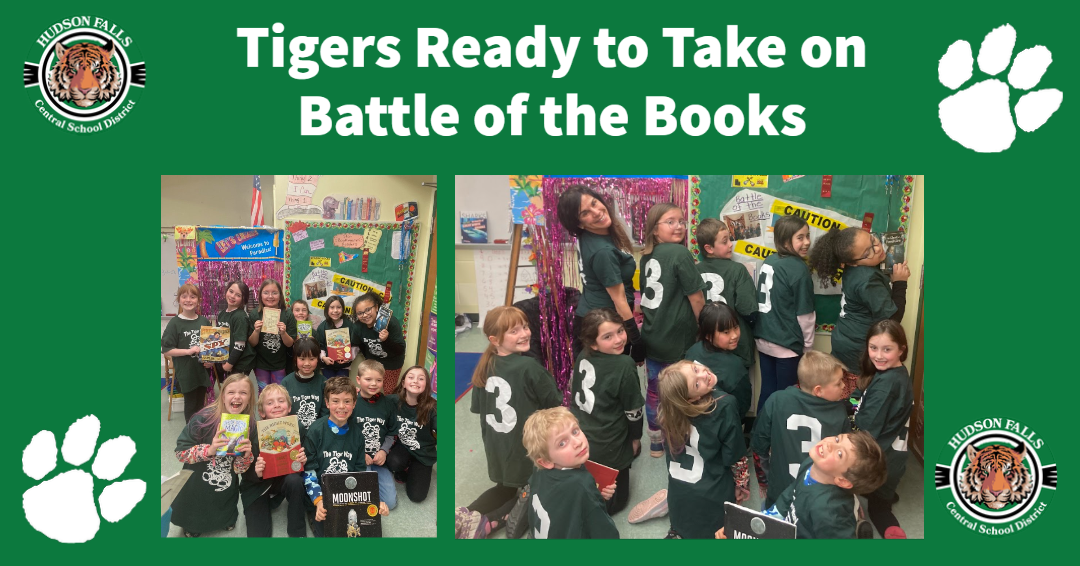 On Monday, March 13, 2023, 28 students from the Primary and Intermediate Schools in grades 3-5 will travel to SUNY Adirondack to participate in the annual WSWHE Battle of the Books competition. The past two years the competition took place virtually, however this year the competition returns to its live competition format. Last year the competition had more than 430 students on 55 teams from 16 local schools.
The third grade team is coached by Karen Nassivera, the fourth grade team is coached by Melanie Healy and the fifth grade team is coached by Heather Craner. All students have read 10 books based on their grade level and will be answering questions about those books to determine winners among all the teams in the region. We are so proud of the dedication and hard work our students have put into preparing for this competition! 
For more information on Battle of the Books visit the WSWHE website.