"Breathe, Believe, Battle." Those fighting words from their coach, Karen Markey, have meant so much more this year to the girls on the Hudson Falls modified volleyball teams. The volleyball program has been without Coach Markey this season as the second-grade teacher undergoes treatment for breast cancer.
"This season has been about teaching our kids life lessons," said Modified Volleyball Coach Kelly McWilliams. "And teaching them about compassion and perspective."
The girls have taken those lessons to heart. Not only did the modified B-team finish with a perfect 13-0 record, but both teams also raised over $500 for Coach Markey.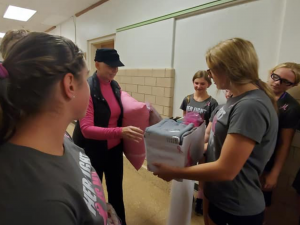 Reaching that fundraising goal was no easy feat. The team made and sold bracelets, brought in items to fill a pink bucket, made pillows and blankets, and helped with the power of pink tournament and car washes.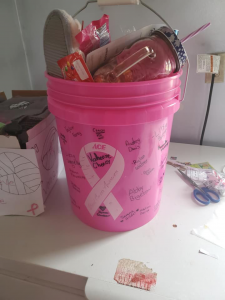 Even their uniforms spoke to their love of Coach Markey. The teams had special jerseys made with "Her fight is our fight!" printed on the front.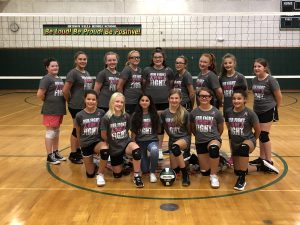 "Our girls and their parents and families have pulled together to help make a fellow teacher, colleague and coach feel like she was surrounded by love and by teamwork," said Coach McWilliams. "I for one couldn't be prouder of these girls, families and our community and volleyball program as a whole!"