HF Basketball Player & Runner Honored
This week we honor Indoor Track Athlete Ashleigh Lacy and Basketball Player Riley Maddison.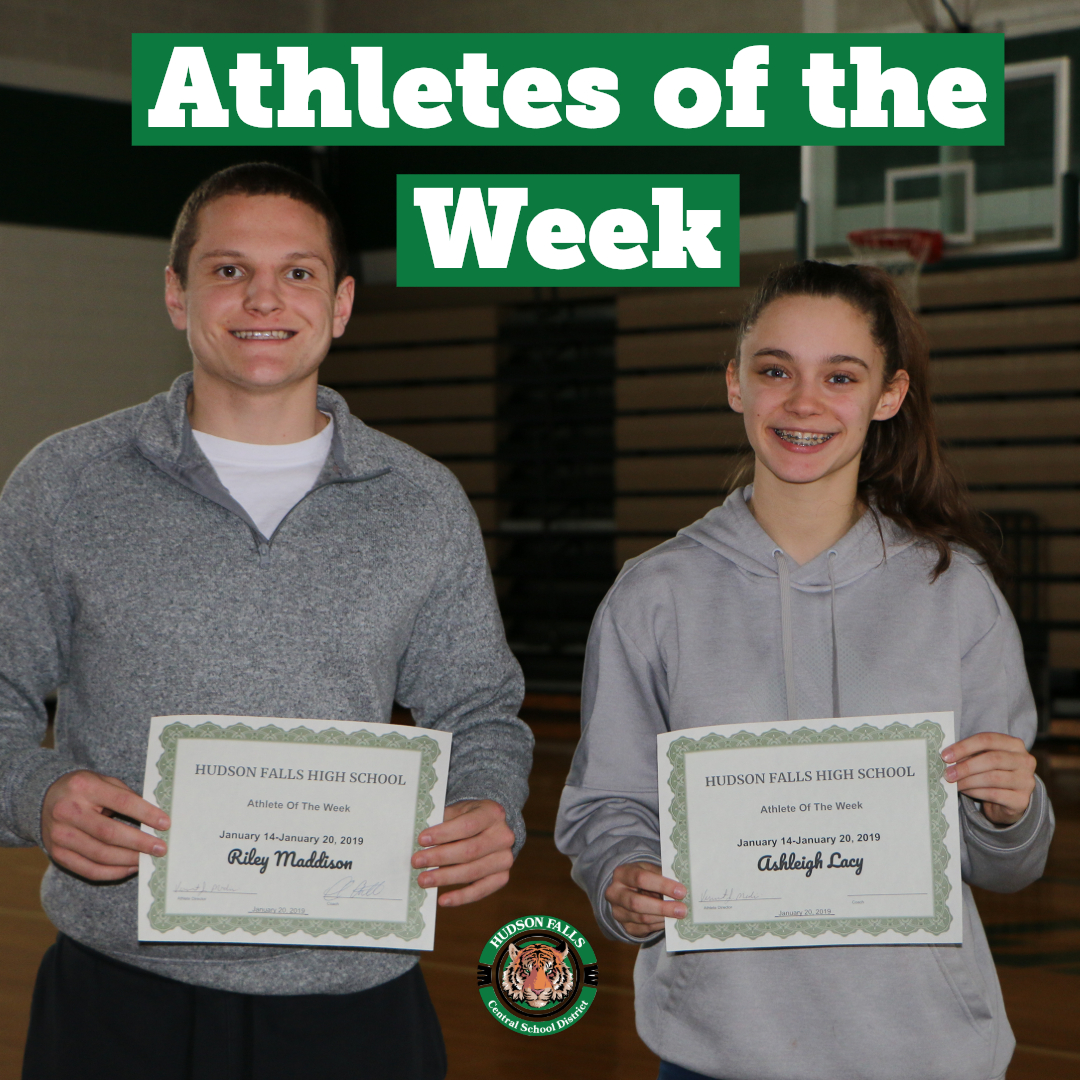 On the track, Ashleigh is currently ranked with top competitors in her solo events of the 300 meter  and 55 meter. She is also a top team player, combining with teammates Kayleigh lacy, Emily Sherman and Hayleigh Girard in the 4×200 relay race.
Her coach says the secret to winning for Ashleigh is her hard work on and off the track.
"Ashleigh has determination that drives her to surpass any challenge that she faces," said Indoor Track Head Coach Aaron Dudley. "She is dedicated, and never strays away from a challenge."
Riley Maddison is a fourth year player on the Boys Basketball can team. Coach Chris Cottrell says Riley is having his best season yet as a junior leader, averaging 11 points per game and three assists per game. Last month, Riley ripped off 26 points against Schuylerville and 19 points in a game against Glens Falls.
"Riley has an outstanding work ethic on the basketball court and is dedicated in the classroom. He has excellent competitive character," said Boys Basketball coach Chris Cottrell.
Congratulations to both of this week's winners!