All exams will be held in the High School in A-wing. All students will be required to surrender their phone to security upon arrival. Phones may be retrieved after exiting the test. 
Wednesday, August 16
8:30 a.m. 
Algebra I
English Language Arts
12:30 p.m.
Global History and Geography II
Algebra II
Thursday. August 17
8:30 a.m. 
United States History and Government (Framework)
Physical Setting Earth Science 
Physical Setting Chemistry 
12:30 p.m. 
Geometry 
Living Environment 
Uniform Admission Deadline
Morning Examinations: 9:15 a.m. 
Afternoon Examinations: 1:15 p.m.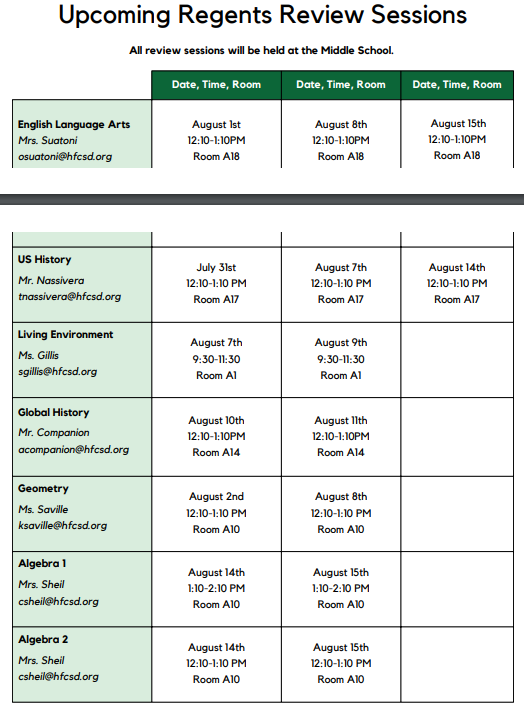 *****Review Sessions are at the Middle School*****