Students and community raise a lot of funds and more importantly, good citizens
Don't be mistaken. Learning happens in Joy Lindsay's math classroom in Hudson Falls Middle School. And empathy is a huge part of the equation. It's a formula of caring that students are taught across all grades in the Hudson Falls Central School District. 
"They learn they're supposed to help people," Mrs. Lindsay said. "That's why we're really here. You come to school and you learn how to be a good citizen. What is remarkable about Hudson Falls is when there is a family or a student in distress- be it from a house fire, a sick parent, or a sick child, whenever there is a fundraiser Hudson Falls people just explode with empathy.

"We are unique in the fact of how we support each other. Hudson Falls defines empathy."
Mobilization is swift and effective
Earlier this spring, when it was learned that a longtime district bus driver was diagnosed with cancer and undergoing treatment, a three-hour event was immediately scheduled to help with his medical expenses. A 50/50 drawing, basket raffle, and bake sale raised $6,000 within a two week timeframe.
"As a life-long resident, alumni, teacher and parent, Hudson Falls has always been a place I have personally been proud of," said Mrs. Lindsay who always knew she'd return after college. "The district and the community come together as one."
Empathy: It's Way Beyond Dollars
One situation no parent wants to find their child in became teacher Allison Nassivera's reality in 2020. At the age of 12, her daughter, Mia, was diagnosed with cancer. Mia's mom Allison is a teacher in the district. So that she could be entirely focused on supporting her daughter, staff from across the District donated sick and vacation time that equaled a full year's paid leave time. "A full year," she repeats in a telling way that still expresses how overwhelmed she is with gratitude.
"The community was huge," Mrs. Nassivera said. "They are willing to stand by anyone. They are generous and caring."
Including Mia, who demonstrated deep and lasting generosity and caring even as she battled cancer, in the will she wrote, she requested that a family facing similar hardship be given a trip to the island of Curacao in the Caribbean. It was Mia's favorite vacation location. Like Make a Wish, but with a specific destination, The Living for Mia Foundation has so far sent five families. The goal is to send four families a year using the funds raised at the Living for Mia Foundation's golf tournament.  After only two events and a third scheduled for July 29, it's needed two flights since the start – and this year will be no exception.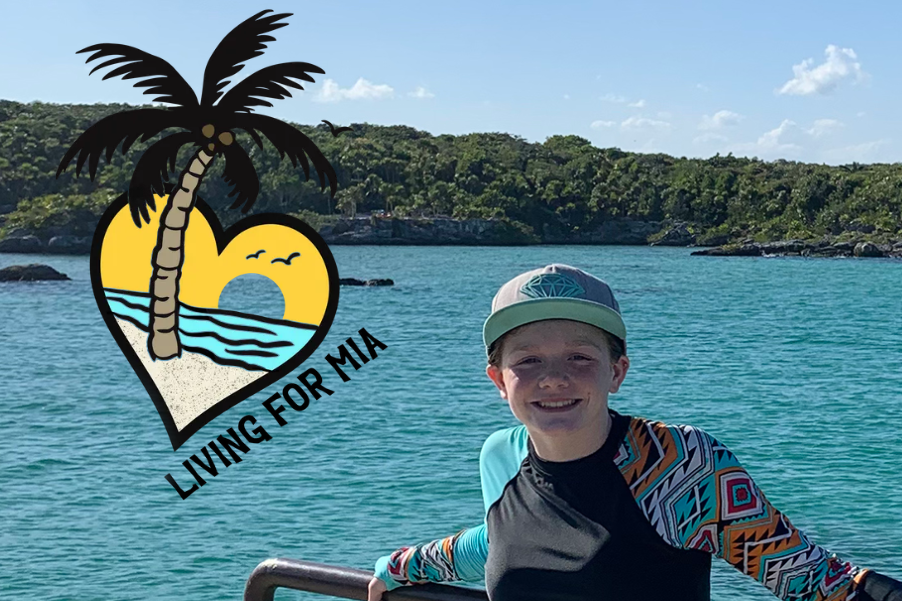 "Our golf tournament is  huge. It's at Kingsbury National and it's probably the biggest tournament they have now," Mrs. Nassivera said. "I'm just amazed by the community. They are still supporting our foundation."
Empathy: It's Lasting in the HFCSD Community
Fundraising to cover medical expenses and setting up scholarships to honor the memory of lost community members; the dollar amounts do matter, and are a hallmark of Hudson Falls in how fast and large the amounts accumulate. But there's something else beyond the dollar tally. It circles back to what students are taught in each of the district's schools and classrooms.   
Mia would have just completed her junior year at Hudson Falls High School and attended many of the defining events of that school year, like Junior Prom. This year's prom theme, "Walking Down Memory Lane on a Starry Night" had pictures of the student's through the years of their childhoods on the walls in the gym. Including many of Mia.
"The kids wanted that," Mrs. Lindsay said. "Mia was there."  
"Teachers, aides, assistants, and cafeteria workers … they jump on board with me," she said. "The district office has been extremely supportive."
In honor of another student facing his own cancer battle, The "Decades of Goodness" in Spring 2022 involved every school dressing up as a different decade as then intermediate student Christopher Goodness was driven from school to school to witness the district wide rally of support as he began his cancer battle.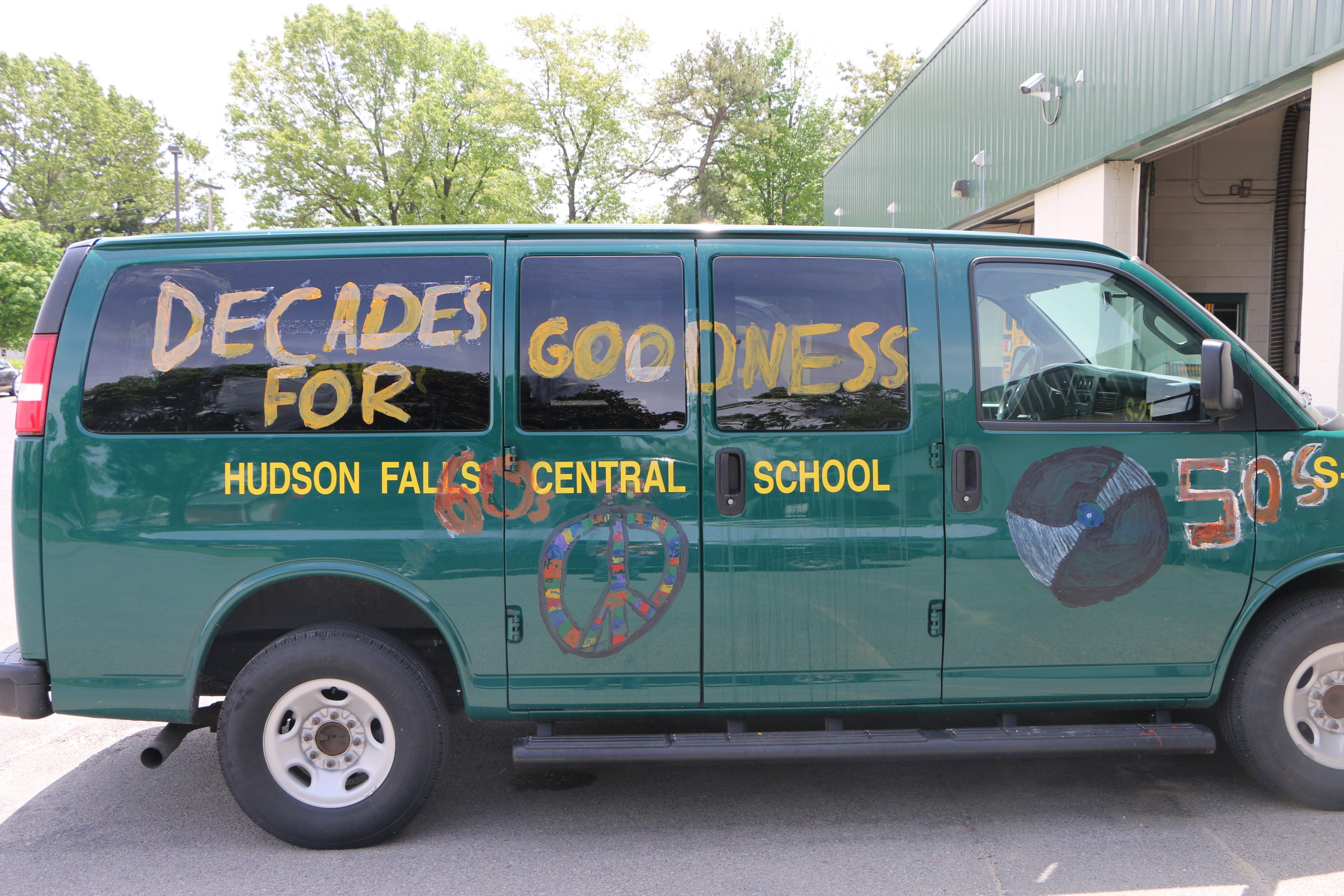 HFCSD Superintendent Daniel Ward shared this message with the community following Christopher Goodness's death on June 23.
"Chris's courageous fight truly defines for us all what it means to be Tiger Strong. The compassion and caring support demonstrated by our community on behalf of Christopher and his family as he valiantly battled cancer will continue to flourish," Superintendent Ward stated. "His memory and all he brought to life will carry forward in each of us."
In the face of unthinkable grief, the Goodness family set sights on providing for the community that lifted them up so often, by encouraging donations to set up a scholarship for a graduating senior in Christopher's memory. 
Memorial donations in memory of Christopher may be made to the Christopher Goodness Strong Scholarship Fund through the Goodness Strong Account at any Glens Falls National Bank branch.
This year's Living for Mia Golf Tournament will take place Saturday, July 29th at 8:00 am at Kingsbury National Golf Course. Golf spots are full but it has become a community day with raffles, live music, and a helicopter ball drop. 
Celebrating the lives of those we miss and have lost by doing what we do best, lifting each other up as a community.