Four Hudson Falls seniors recently competed at the Jan. 25 Regional Junior Science and Humanities Symposium (JSHS) at Burnt Hills-Ballston Lake High School.  The JSHS is a national STEM competition that highlights unique research projects of high school students. Danielle Hogan, Eliza Hogan, Olivia Lewis and  Mikayla Washburn joined about 80 other students to share their research.
Mikayla  received 3rd place in the Behavioral Sciences category and Eliza received 2nd place in the Chemistry/Bio-Chemistry category. Eliza  is invited to present her work at the Upstate JSHS in Albany at the end of March.
"All the participants did an outstanding job and should be very proud of themselves to have been selected to present at this prestigious event," said Hudson Falls Physics and Science Research Teacher Tom Vartuli. 
Check out what topics each student covered:
Danielle Hogan: "Using Lichen to test air quality and metal content around a wood boiler epicenter in Hudson Falls, NY"
Eliza Hogan:  "The Quantitative Effect of Colchicine on the Inhibitory Growth of Pseudogymnoascus destructans"
Olivia Lewis: "Mortality Rates of Aquatic Macroinvertebrate Populations when Exposed to Conventional and Organic Road Salts"
Mikayla Washburn: "The Effect of Color Worn by a Handler on the Heart Rate of a Horse"
Congratulations to these four students. Way to embody #HFTigerPride!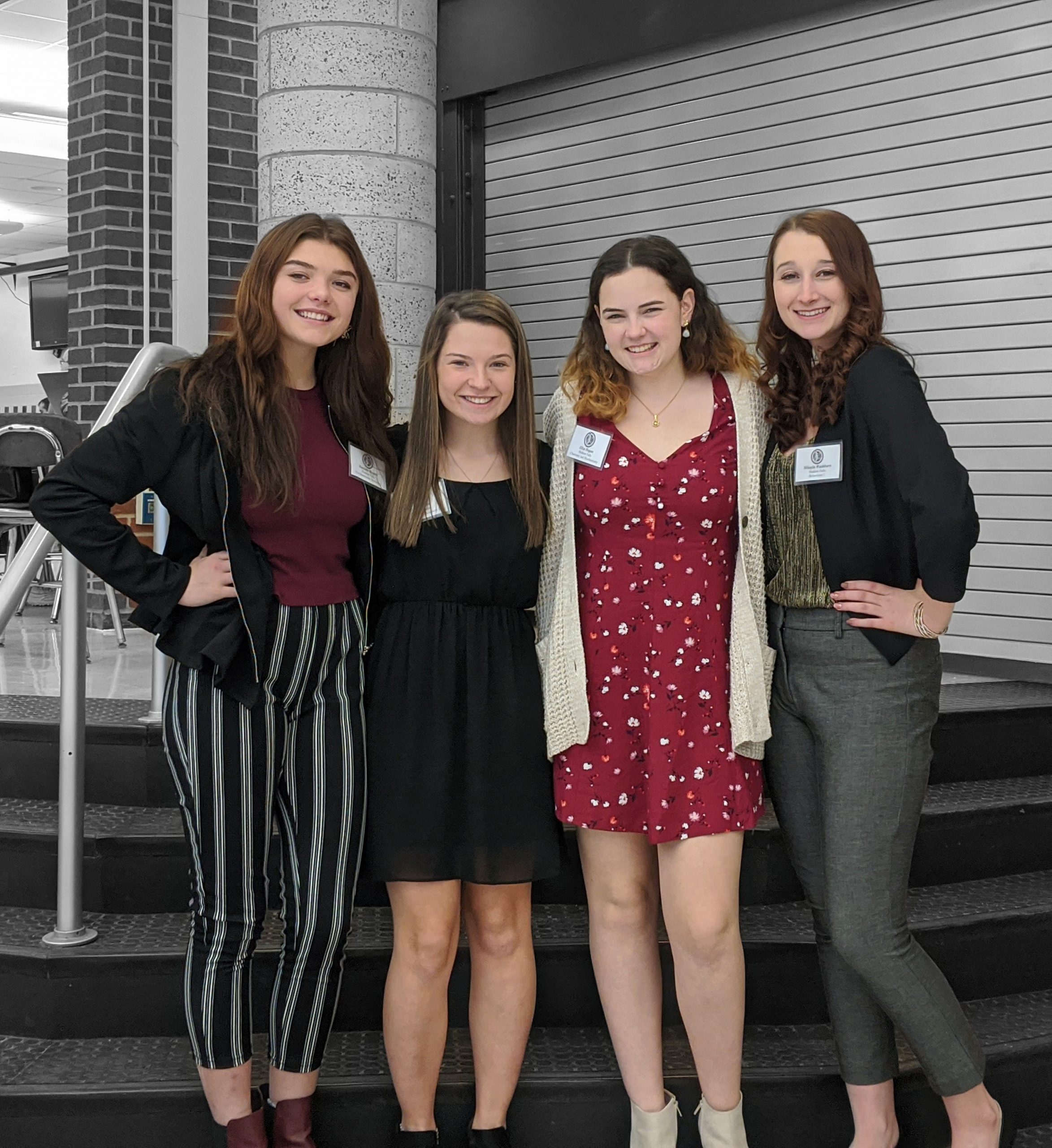 To read more about their research, as well as other topics covered by the sophomore and junior classes, visit the high school's  Science Research Website.