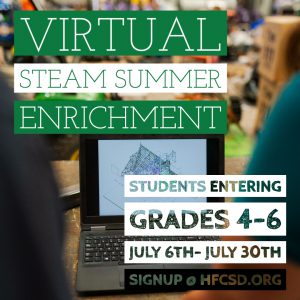 School may be closed over the summer, but we're excited to offer some great programs for our students!
This year, we've got a Virtual STEAM Summer Enrichment program during the month of July, from July 6th to July 30th.
This year's program will be held totally online and is available to students entering grades 4-6.
Please follow the link below to sign up! The deadline to register is June 17th.