We are already done with the second week of school. By now, students are settling into their routines, teachers are completing their first set of lessons, and our athletic teams have a few wins under their belts. Thank you to everyone in our school community for making the first two weeks of school a success! This weekly edition of the Talking HF Tigers newsletter will prepare you for the events coming up in our district over the course of the next few weeks.
Picture Day Information
Each of our schools will have a scheduled picture day. Review the schedule below to see when Picture Day is for your school.
High School: October 11th and 12th (Retakes 11/27)
Middle School: October 11th and 12th (Retakes 11/28)
Primary School: October 16th and 17th (Retakes 11/29)
Kindergarten: October 19th (Retakes 11/30) 
Intermediate School: October 20th (Retakes 11/29)
Seniors, your senior portraits, baby pictures, and quotes are due October 20th. All of the information you need regarding senior portraits, quotes, and superlatives will be on the Class of 2024 Classroom page. Adirondack School Portraits will be in the high school on October 11th and 12th. During this time, any senior is able to get a FREE senior portrait with their services.
How to Stay Connected
We are gearing up to have a packed school year. The Hudson Falls Central School District wants to keep our school community up-to-date on all of the happenings within our schools. Stay in the loop by checking out our district website at hfcsd.org and parents and guardians should sign up for ParentSquare. Information on how to register for ParentSquare can be found here. Parent Square is our messaging system where you will receive emails, texts, and calls  directly from the school when there are urgent messages for families and staff. ParentSquare will also have attendance reports for your student, along with building and class specific communications, and our weekly Talking HF Tigers newsletter. Make sure to keep your contact information current with your school building so you can receive important school messaging.
Follow us on our social media channels, Facebook, Twitter, and Instagram. Our handle is @HudsonFallsCSD across all platforms. 
Tiger Tuesday
Tiger Tuesday is back! Every Tuesday, we encourage students and faculty to show off their Tiger pride on Tuesdays by wearing green and white. Building's may even see a special guest in the coming weeks, so make sure to participate!
School, District & Community Calendar 
Wednesday, September 20: Primary School Open House. Each Grade Level will have an information session at designated times:
Grade 1: 6:00 – 6:30 p.m.
Grade 2: 6:40 – 7:10 p.m.
Grade 3: 7:20 – 7:50 p.m.
Tuesday, September 26: Intermediate School Parent Night 6:45 to 8:00 p.m. at the Intermediate School
Wednesday, September 27: High School Open House 6:00 to 7:30 p.m. at the high school
Thursday, September 28: Kindergarten Center Parent Night 6:00 to 7:00 p.m. at the Kindergarten Center
Friday, October 6: Superintendent Conference Day, No Classes
Monday, October 9: Columbus Day, No Classes
Tuesday, October 10: BOE Meeting, 6:30 p.m. at the High School Library Team Room
Wednesday, October 11: High School and Middle School Picture Day
Thursday, October 12: High School and Middle School Picture Day
Friday, October 13: Homecoming Pep Rally Picnic at Hudson Falls High School, 11:00 a.m. to 2:30 p.m.
Saturday, October 14: Homecoming, Football vs. Ichabod Crane at 12:00 p.m. at the High School
Monday, October 16: Primary School Picture Day
Tuesday, October 17: Primary School Picture Day
Thursday, October 19: Kindergarten Center Picture Day
Friday, October 20: Intermediate School Picture Day
Have a great weekend,
Dan Ward, Superintendent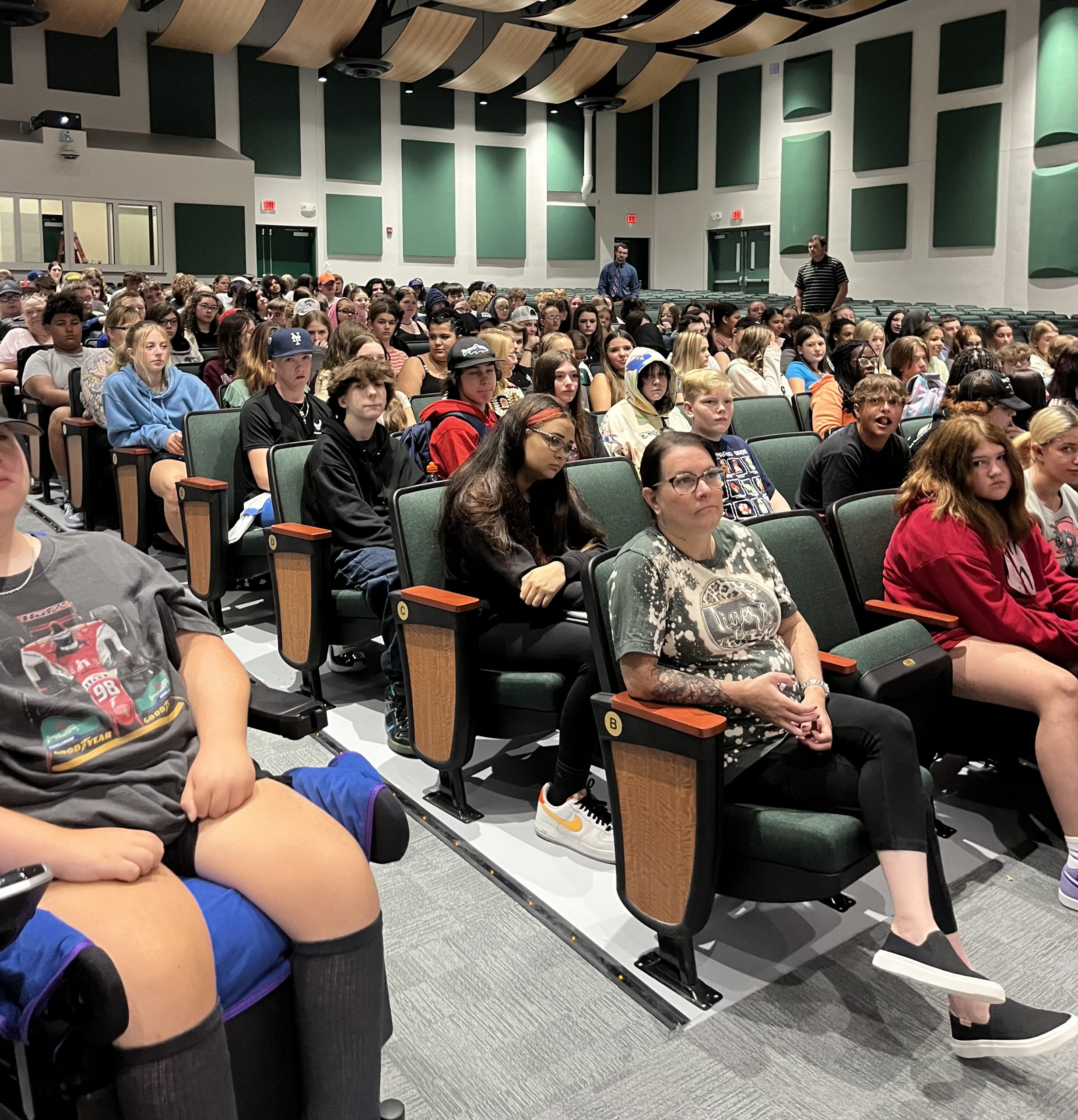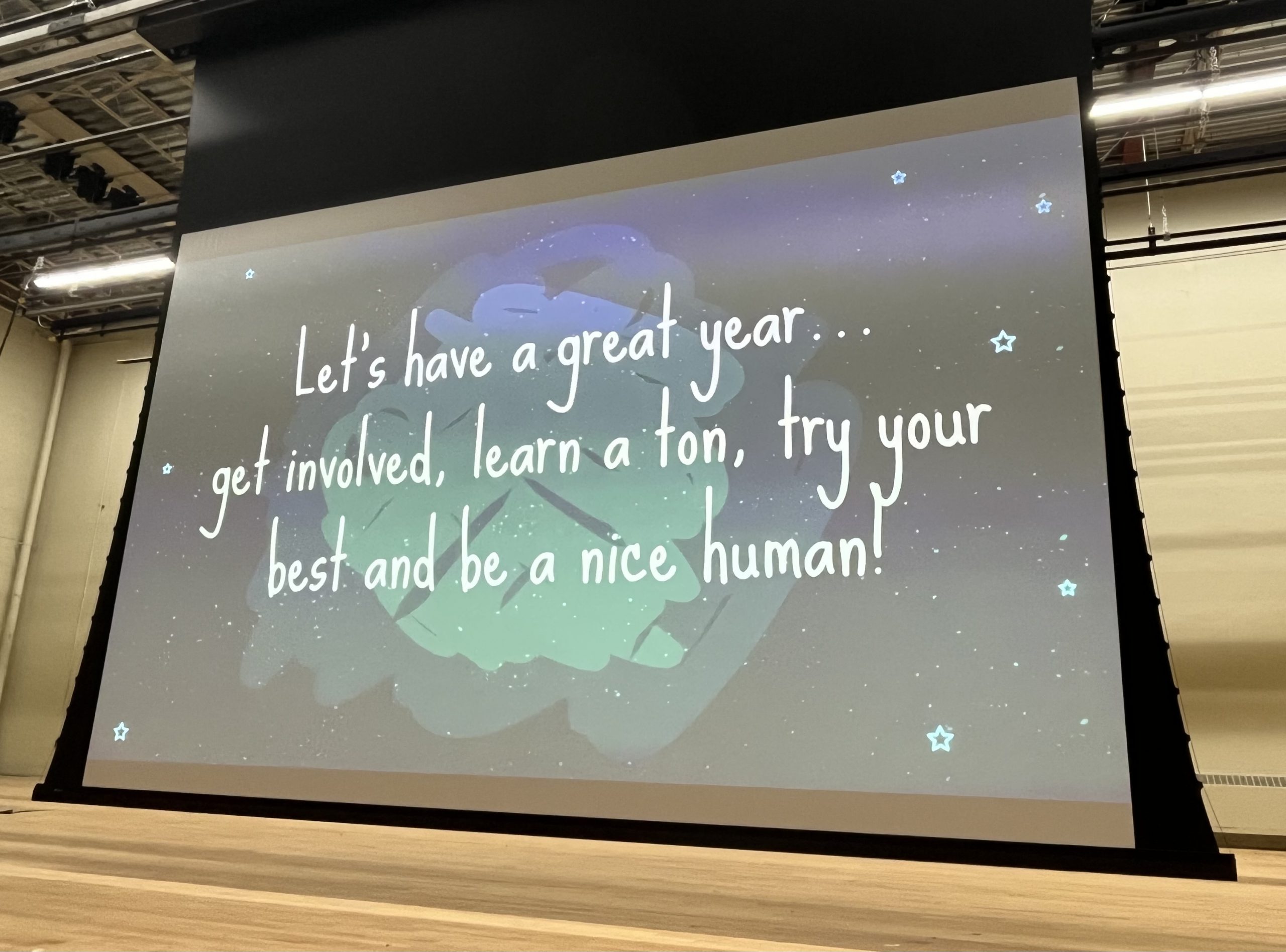 First sssemblies held in the new auditorium