Dear Tiger Community,
I wanted to thank all of you that took part in our ThoughtExchange survey last week. We heard you loud and clear – you were vocal about the variety of clubs and recreational activities for our students. If you'd like to learn more about the HFCSD Recreation Winter Programs, please follow this link. If you'd like to learn more about the clubs and extracurricular activities offered in your child's school, please have a look at our website. We've got the Middle and High School offerings, including which teachers to contact to join. For our K-5 students, club and activity information will go home in your child's take-home folder, so keep an eye out for them!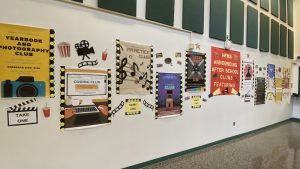 Another big message we received was around keeping our buildings open to in-person learning. That is our number one goal all year long. It drives every decision we make as a district. But as the number of COVID-19 positive cases continues to rise both in our district and our surrounding communities, it's a goal that could be in jeopardy.
The Thanksgiving Holiday break is only 13 school days away. Until then, we need to make sure we make every moment in school count. We need our students in school and learning. While they are in our buildings, please remind students to wear masks, use hand sanitizer and to wash hands.  We've got information about all of our health and safety protocols on our website. Our actions as a school community will determine what path the school must take.
Additionally, all classes will take a day off next Thursday to celebrate the Veteran's Day holiday. During this time, take a break from learning, and spend a moment to recognize the veterans in your life. It might be something simple, like a phone call or text message thank you. But it will make a big difference in the lives of others. We could all use a little more kindness this school year!
Sincerely,
Dan Ward, Superintendent