Hello Tiger Family,
Yearbook distributions have started. They kicked off Wednesday with seniors receiving copies at the conclusion of the High School Awards Assembly and with 8th graders receiving theirs as part of the Moving Up Celebration. Many more students can look forward to having a yearbook in their hands by early next week. The 2021-22 edition will rightly serve to help them remember and celebrate the herculean effort it took to make this school year a memorable one. I am sure families will be looking through them to appreciate all the moments captured. Be sure to give thanks to everyone involved in this effort, both instructional and non-instructional staff.
With just a couple weeks left in the school year it is a sprint to the finish. The return of classic events such as elementary field days, moving up ceremonies, end of year parties and spring concerts, have our schedules jam packed. Take time to enjoy every one of these opportunities as I am. We also welcome back Regents testing and wish all our students good luck. 
Summer is just about here. We know many families are looking to plan their summer and I want to remind people that the district has many summer programs available and plenty of things for our students to do.  Students who may need summer school to help advance their education for the next grade level should visit our summer programs page to get more information on how to get signed up. You will also be able to find information about summer meals distributed at the Primary School. As a reminder, anyone 18 or under can get breakfast and lunch at no charge. 
Recreation Department camps have filled but the HFCSD recreation department has community nights and pool hours available. As well, the Hudson Falls Athletic teams are offering a variety of summer camps. Boys and Girls Basketball and Boys Lacrosse camps are currently open on the Athletics page. These are camps that will be run by Hudson Falls varsity program coaches to introduce many young Tigers to the programs they hope to join in the future. We hope to see you here to gain skills, have fun and start becoming another proud Hudson Falls Tiger student-athlete. 
Lastly, please take note there is no school on Monday, June 20 as we observe the Juneteenth holiday.  
Sincerely, 
Dan Ward, Superintendent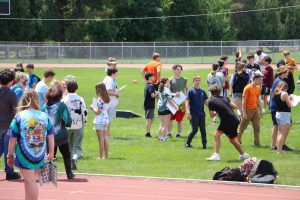 8th Grade Moving up Celebration.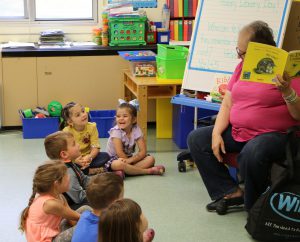 Library Day with Mrs Britten's Pre-K class and special guest reader Mrs Baker.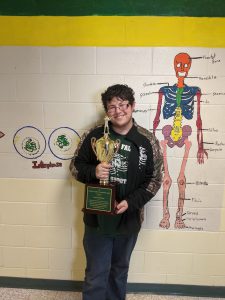 Senior Sports Banquet award winner Louis McKinney.